Lichtenstein Castle Facts
Lichtenstein Castle is structure created in the neo-Gothic style, situated on a steep cliff located near Honau on the Swabian Alb in Germany. There were several castles built on that location, but the current version was built there from the ground up between 1840 and 1842.
The earliest mentions of the Lichtenstein castle come from the early 1200s, but it receives serious pounding in the 14th century. It was completely destroyed first time during the Reichskrieg's War of 1311, and it was rebuilt only to be again destroyed by the forces of city-state of Reutlingen in 1381. After that siege and destruction Lichtenstein castle, nobody invested funds for its reconstruction, and in the following 500 years castle was left to ruin.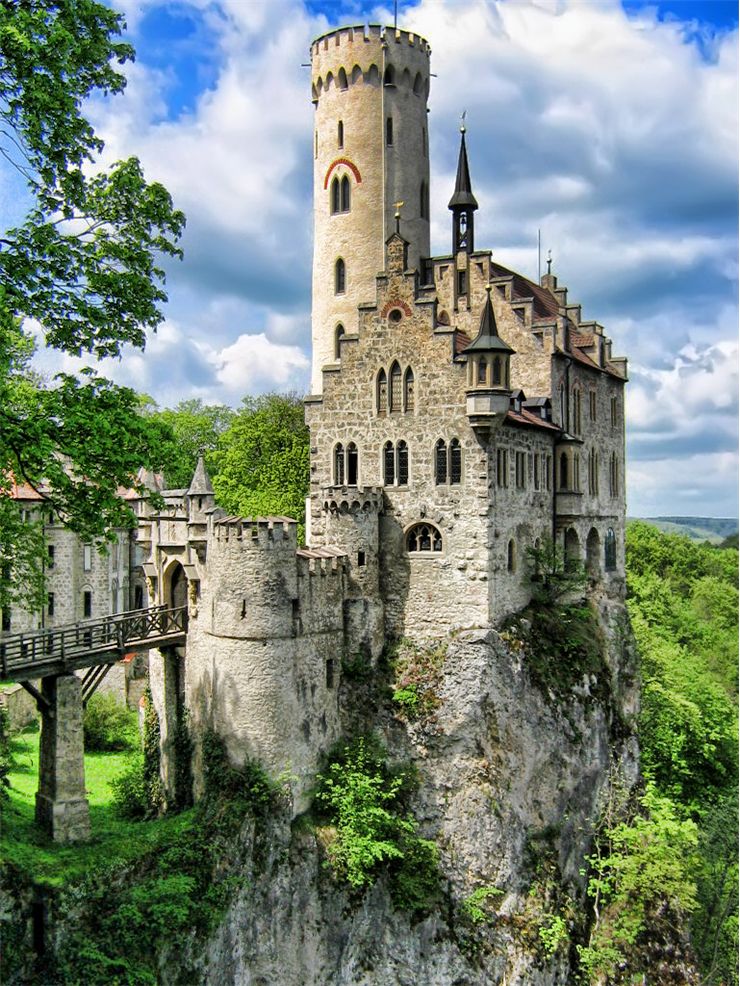 Reconstruction of the Lichtenstein Castle started in 1840 by the commission of the castle owner Duke Wilhelm of Urach, Count of Württemberg. Construction was done under the leadership of architect Carl Alexander Heideloff, who created it then very famous romantic Neo-Gothic design.
Urach family still owns the castle, which is open to the public access.