Burg Eltz - History and Facts
Burg Eltz (Eltz Castle) is one of the most famous historical medieval castles from central Germany. It managed to survive untouched trough 800 years of its history, remaining as one of the only preserved castles on the river Rhine in the bank of the Rhine in Rhineland-Palatinate region.
Eltz castle was created on the road that was frequented by Romans, and was built on a 70m high rock hill that is surrounded by Elzbach River on three of its sides. It was built there in the 12th century with the cooperation of three local lords, who have gathered a substantial amount of money for its construction. These historical families (Kempenich, Rubenach, and Rodendorf) are still owning this castle, with 33 generations of them being in charge of its upkeep and renovations. The first part of the castle that was constructed was Platteltz keep (Roman style), Rübenach section was done in 1472 (late Gothic style), 1490-1540 Rodendorf section, and in 1530 Kempenich section.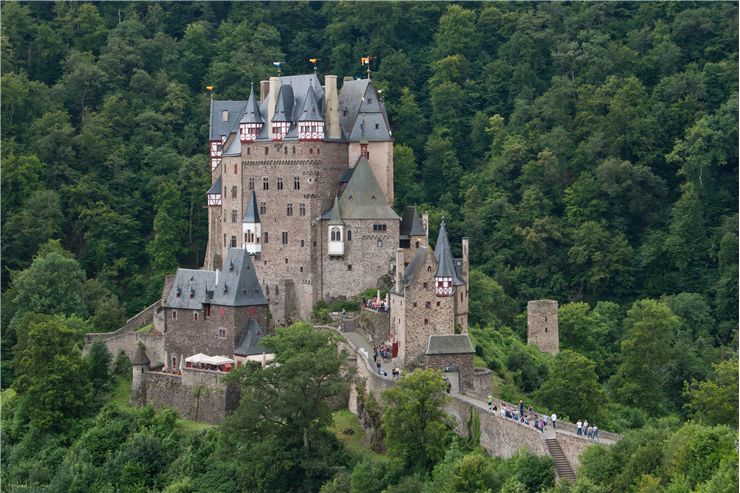 Today, two sections of the castle are opened for tourism, and the third one is still home to Kempenich family. Castle is well known for having eight floors, eight towers and 100 rooms that all can be heated ( a real rarity in medieval construction). The average height of its towers is between 30 and 40 meters.