Bodiam Castle by Wilfrid Ball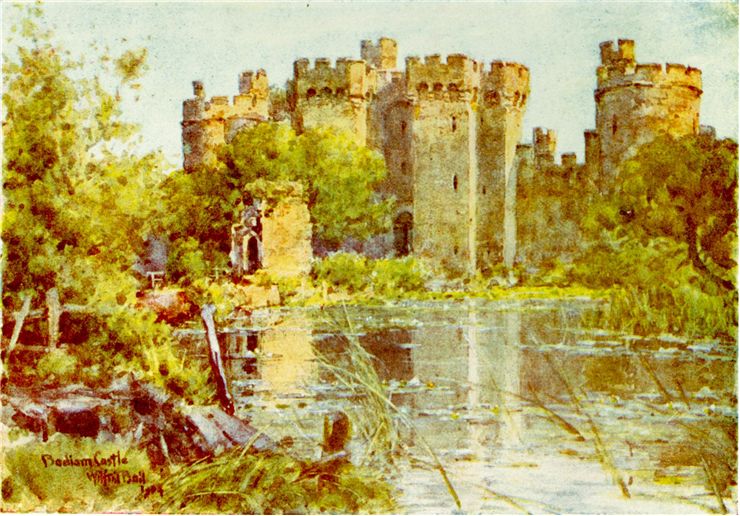 Bodiam Castle painted by Wilfrid Ball in "Sussex Painted", 1906.
A watercolour by Wilfrid Ball showing the overgrown ruins and neglected moat of the castle.
Bodiam was left as a picturesque ruin, after being partially dismantled.
Source:

http://www.fromoldbooks.org/Ball-Sussex/pages/102-Bodiam-Castle/, Originally published in the book "Sussex Painted" (1906) by Wilfrid Ball, London:A & C Black, OCLC 317079614;

Author: Wilfrid Ball (1853–1917)
Licence: Public domain in United States, Australia, the European Union and those countries with a copyright term of life of the author plus 70 years.