Tower of London in poems of Charles, Duke of Orléans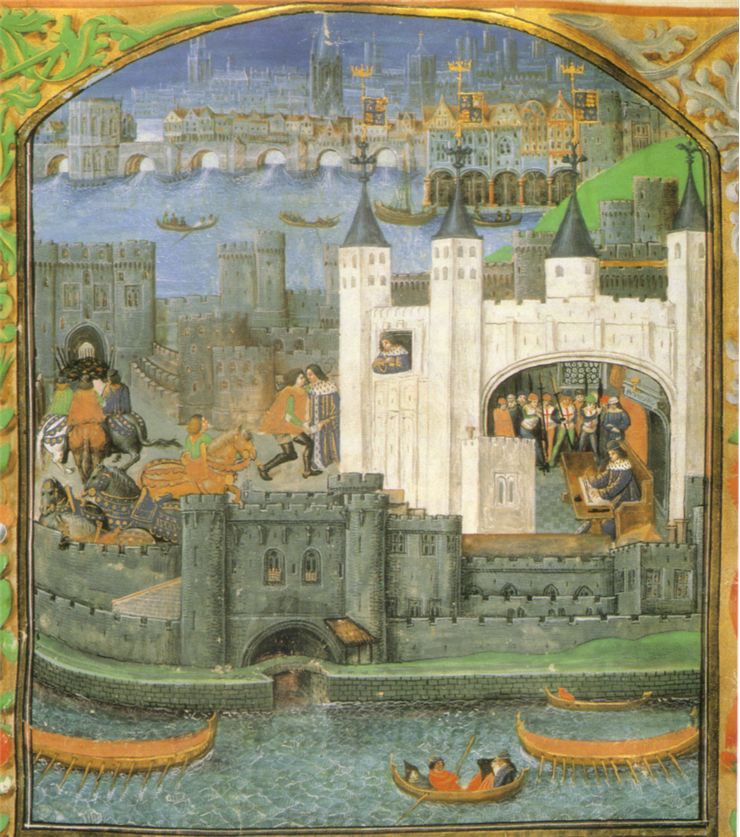 A depiction of the imprisonment of Charles, Duke of Orléans (1391–1465), in the Tower of London from a 15th-century manuscript.
In this image the White Tower is visible, St Thomas' Tower (Traitor's Gate) is in front of it, and in the foreground is the River Thames.
This 15th-century image is the earliest surviving non-schematic picture of the Tower of London. It shows the White Tower and the water-gate.
Source:

A manuscript (British Library, MS Royal, 16 folio 73) of poems by Charles, Duke of Orléans (1391–1465). The original manuscript is held by the British Library. A copy of the image is available on plate 1 of Parnell, Geoffrey (1993), The Tower of London, Batsford, ISBN 978-0713468649.

Author: Author of poems is Charles, Duke of Orléans, illustrated is unknown
Licence: Public domain in the United States