View of Pendennis Castle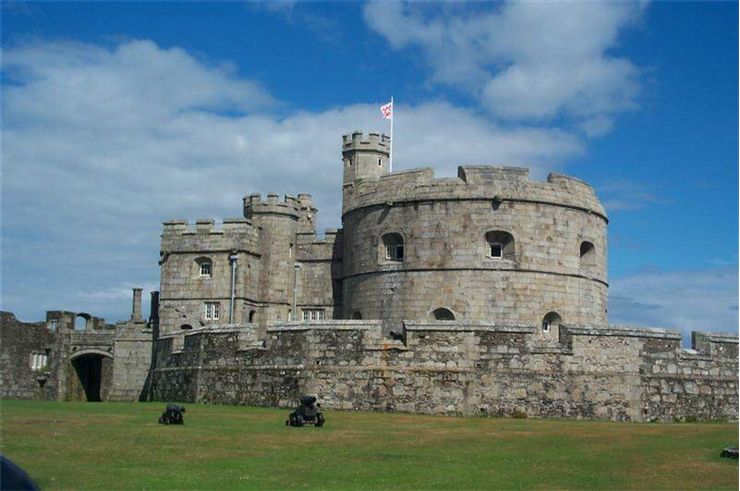 Photo of Pendennis Castle.
Pendennis Castle is one of Henry VIII's Device Forts, or Henrician castle, in the English county of Cornwall.
The castle was built between 1539 - 1545 for King Henry VIII to guard the entrance to the River Fal on its west bank, near Falmouth. St Mawes Castle is its opposite number on the east bank and they were built to defend Carrick Roads from the French and Spanish threats of future attack.