Facts and History of Highclere Castle
Highclere Castle is a famous country house castle created in the Jacobethan style, created on the foundations of the medieval palace of the Bishops of Winchester that was dated to 8th century. This exquisitely created luxurious home created in the time when English royalty and nobility practiced the fashion of living in the extravagant castle-like homes is today regarded as one of the best preserved castles of this type. Located in Hampshire, England, Highclere Castle is surrounded by 1,000 acre estate that is currently home to the Earl of Carnarvon. This family called this castle home since 1679.
Original design of the Highclere Castle cannot be seen today, because in 19th century Carnarvon family remodeled house in the Jacobethan style that reflected the current Victorian fashion of romanticized view of the 16th century architecture that was popularized by Tudors and the expansion of the Renaissance. 1839 to 1842 remodeling and re-building of the house was performed by famous English architect Sir Charles Barry, who was best known for his work on rebuilding of the Palace of Westminster and spreading the Italian Renaissance garden style all across the England. Renaissance revival that was applied to the Highclere Castle was best viewed with the complete redesign of its walls and the interior.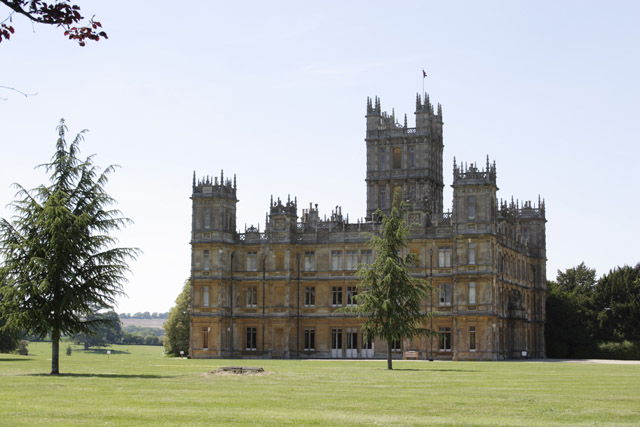 Internal fashion style of the Highclere Castle significantly changed in the early 20th century, after exploits of the 5th Earl of Carnarvon George Herbert. Herbert was an amateur Egyptologist who financed excavation of the several famous and newly discovered Egyptian tombs. He famously accompanied archaeologist Howard Carter in his discovery of the tomb of Tutankhamun in 1922.
After 2009, it became apparent that the tooth of time and the advance of water damage caused significant damage to the Highclere Castle. 8th Earl started the campaign for gathering funds for restoration of the entire house and the more than 50 rooms that were deemed uninhabitable.
Recently, Highclere Castle became famous for being the main setting of the popular TV period drama Downton Abbey. With increased flow of tourists to this castle, 8th earl of Carnarvon and his family live in castle only in winter, enabling tourists to visit this iconic English castle during summer.